CEFLA FINISHING
The Cefla Finishing Group, the world-leading provider of finishing, decoration and digital printing solutions for wooden articles and its by-products, designs and manufactures tailored and "turnkey" systems for the wood market.
The expertise acquired from years of experience and unique know-how also make the Group a driving force in the glass, plastic, fibre cement, composite materials and metal sectors.
The Cefla Finishing Group's reference target is wide and varied, ranging from renowned names in the building and furniture industries to the aerospace and automotive segments.
Spraying machines: (Prima. Mito, Easy)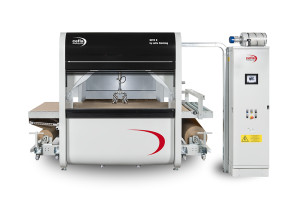 The spraying and coating machines designed by Cefla offer a wide range of solutions to meet all types of production requirements. Small or medium-sized, the spraying machines with one or two arms assure high quality coating of windows and mouldings. The systems produced are suitable for numerous applications – from wood to plastic, glass, glue, metal, fibre cement and composite materials – offering remarkable coating product savings and increased productivity. Prima Video: 
CVS VACUUM UV FINISHING: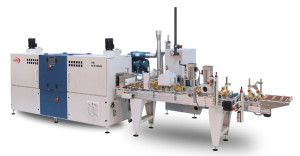 Achieve today's most sought-after and cost-effective finishes in a compact, fully-featured production machine. Sand, coat and cure mouldings and other linear material. Meet any other requirements for abrasion or chemical resistance, all with the CVS by DV Systems. Video Link:
Flexispray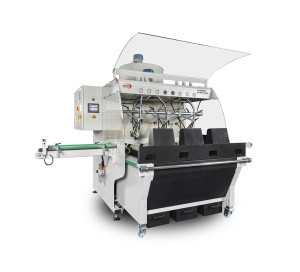 Flexispray is a linear spraying machine for the application of water-based, solvent-based and UV-based coatings on all types of mouldings. Flexispray offers maximum production flexibility while containing emissions and improving coatings recovery systems. Features: Solvent-proof PVC conveyor with PLC which also controls spray gun operation. System can fitted with up to six or eight guns in 3+3 or 4+4 configuration. Fully-featured booth enclosure with easy access to application zone. Three collection and recovery tanks are easily removed for cleaning. Control is pre-configured for insertion into production line.
iBotic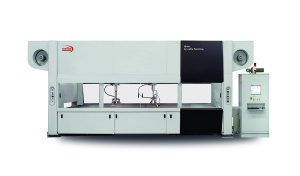 is a highly flexible, robotic, spray system which produces top quality panel and edge finishing even on complex shapes. With either single-arm or two-arm, simultaneous operation, the iBotic can work on either fixed workpieces or a moving infeed. Specifications & Features: Carbon-fiber, paper or plastic belt conveyor system. Precision part reading at infeed for superior results, maximum speed, and efficiency. Carbon-fiber belt system is equipped with counter-rotating roller for coatings recovery. Recovered coatings are recycled for reuse. iBotic precision and a clean work surface means no overspray or other material on the underside of panels.  Video Link: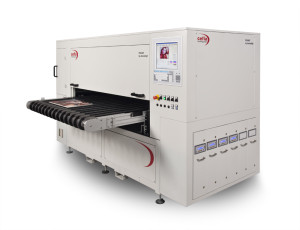 Pixart Plot is the solution for large-size, high definition printing. A multi-pass system for large-format material without compromising quality and resolution. Applies UV-cured inks to all types of material. Standard four-head system can be expanded to 8 heads. 8-bit resolution and wide gamut provides vivid, dimensional images. Clear and white background material can be utilized for the highest contrast requirements. 17″ touch screen control provides complete management of workflow. Can be set for feed-through operation or batch printing. Video! 
What it does:
Pixart Plot by Cefla Finishing is solution for large-size, high definition printing.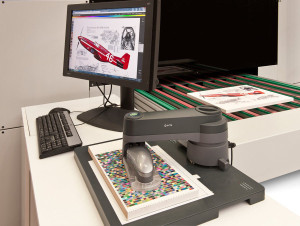 A multipass solution for extremely large-sized item printing without compromising on quality and resolution.
Pixart Plot by Cefla Finishing is a multipass digital decoration system for controlled, timed application of UV inks to all kinds of material. Automation consists in a high precision cartesian robotic feeding system.
The graphical management software allows high-definition, four-colour images to be printed via 4 colour modules, which can be expanded to 8 for "spot" colors.
Call Maze LLC today at 214-418-7572