HOLZHER VERTICAL PANEL SAWS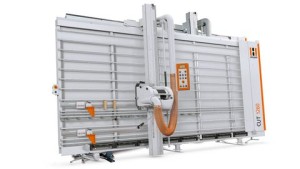 "This vertical panel saw allows one-man operation from panel storage to finished, precisely cut section."
The Sector 1254 is available in 2 frame versions with cutting length of 4,300 mm and cutting height of 1,900 or 2,200 mm. The cutting depth is 60 mm.
The range of applications for HOLZ-HER circular panel saws can be extended as required with genuine HOLZ-HER accessories. For example with the HOLZ-HER patented Super Cut prescoring system. This system operates with two scoring blades to score laminated panels ensuring tear-free edge quality right down to one tenth of a millimeter.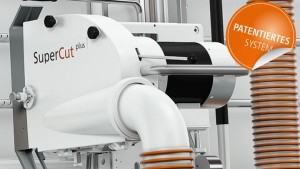 The Patented SuperCut prescoring system has now been combined with the TwinCut prescorer to provide you with the optimum prescoring system for every application. The proven SuperCut scoring blades are used for laminated surfaces. Veneered panels can be cut by using the main saw blade in the return direction for prescoring – TwinCut. Both are combined effectively in the new SuperCut plus prescoring system (optional).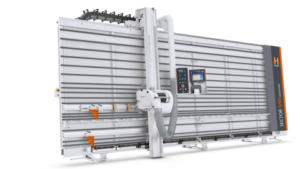 The Sector 1260 is the fully automatic panel saw from HOLZ-HER. It is distinguished by its automatic mode, allowing it to manage large cutting quantities in minimum time. After positioning the panel, it is only necessary to press a button to start the machine process.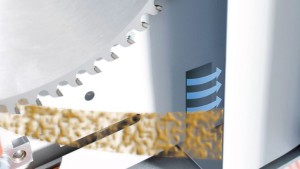 Health and safety require workplaces to fulfill the highest requirements. Air pollution is an important factor. For this reason, the CUT series can be equipped with an effective optional evacuation system thus keeping it significantly below the prescribed guide value of 2 mg of fine dust per m³ of air. TRK = Technical Guideline Concentration.
call: 214-418-7572
Brochure_CUT_1254_HOLZHER_vertical_panel_saw
CALL MAZE LLC today: 214-418-7572