WEINIG POWERMAT MOULDERS
WEINIG Powermat series: Unlimited range of applications with perfect quality
The moulder is the centerpiece of any production facility. This is where the most value is added when creating a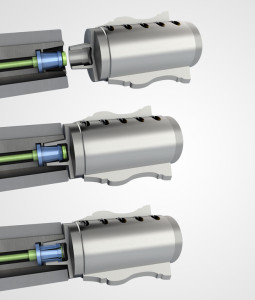 profiled moulding from square timber. The Powermat series represent the optimal machine for profitable production for any application and any company size – from the small workshop to industrial series production. From the Powermat 700 to the Powermat 2500, the machines cover the widest range of applications, whether in profiling of mouldings, window production, beam planing, flooring production or pre-planing. With its modular design, the Powermat series can be adapted to your individual requirements in terms of quality, flexibility and performance and can also be customized for customer-specific special solutions. The POWERLOCK system "is one of the best innovations to be developed for moulders in decades."
WEINIG Powermat 700: The new generation of moulding and planing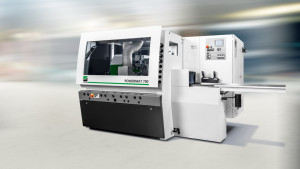 With the introduction of the Powermat series in the year 2004 WEINIG began a new era for planing and profiling. Now, with the Powermat 700 the next generation has arrived; offering undreamt-of possibilities.
The Powermat 700 is designed with a revolutionary new operating concept which no other moulder can offer. The result: improved ease of operation and very short setup times offer the highest degree of flexibility. With these outstanding qualities the new Powermat is the perfect response to the market demands of today and sets a new standard for four sided processing.
WEINIG Powermat 1500: The all-round machine for unique flexibility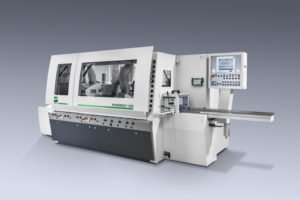 In the Powermat 1500, WEINIG offers a universal value added machine. From high quality cast iron frame to intuitive and safe operation. The latest technology, flexibility and a wide range of capabilities make the Powermat 1200 a machine that suits nearly every modern production facility. Add top profitability, high resale value and the legendary WEINIG surface quality.
Know how, diligence and quality components. Only when everything is working in perfect harmony do you get a perfect result. That is why the WEINIG Powermat 1200 is made of top quality components. It is the sum total of all these factors that creates the quality you need to be successful in the market – WEINIG quality. With 12,000 RPM spindle speed the Powermat 1200 has replaced 2 1/2 conventional style moulders even still offered on the market place today.
WEINIG Powermat 2400: The high-end solution for industrial production.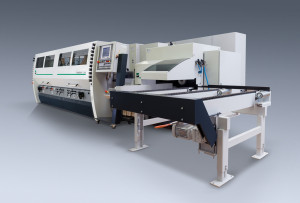 The variety of products in industrial series production is immense. However, no matter which market you are servicing, you will always have the right machine concept in the Powermat 2400. The Powermat 2400 offers you both a high-performance platform for the demanding requirements of everyday multiple shift operation as well as great flexibility. This is assured by a modular system with a wide range of aggregates, tools and feed speed solutions. The modular design and large number of options enables the most diverse applications.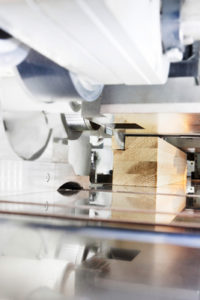 Whether planing large cross sections at 10 m/min (30 ft/min) or producing mouldings at 100 m/min (330 ft/min);11837_1024x768whether 4,000 rpm or up to 12,000 rpm – we can build the ideal Powermat 2400 for your requirements. With spindle speeds up to 12,000 rpm, jointing technology and strong feed systems, the system provides optimal conditions for series production in the legendary WEINIG surface quality. The Powermat 2400 is truly state-of-the-art technology in profiling.